Paul & Ray Wheatley.
Raymond Wheatley OAM (25 July 1948 – 20 June 2023) was an Australian Boxing Hall of Fame official, a Golden Gloves boxing champion, and a legend in both Australian boxing and internationally.
Ray passed away in June this year but we withheld his Legends of the Nepean story at the behest of his wife Vicki, as the pain and grief at that time was too raw. Vicki has now given us the go-ahead and although the story is now some four months past tense, it remains a dedication to the memory of the single most influential man in Australian boxing history.
A heavyweight contender, Ray was also an International Boxing Federation supervisor, referee and judge of world championship title fights in Australia, America, South Africa, China, South Korea, New Zealand, Philippines, Thailand and Indonesia.
Ray was inducted into the Australian Boxing Hall Of Fame in 2012 and was voted International Boxing Federation vice-president in Acapulco, Mexico in June 2000, holding that position until 2012.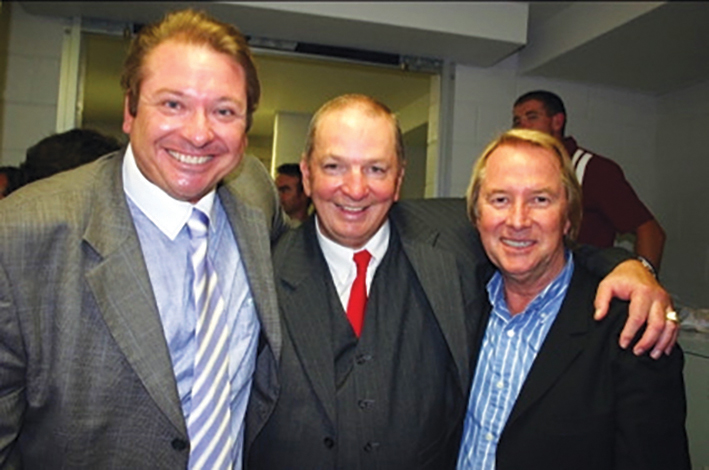 Ray was editor and publisher of World of Boxing from 1992 to 2013, which is a record of 21 years of a continuous boxing publication in Australia under the one publisher. He was also publisher of Title Fight (1997–2007) and The Greatest magazine (three issues).
In 2010, Ray was promoted to International Editor of the leading boxing website 'FIGHTNEWS'.
Born in Paddington, Ray was one of four brothers, including Paul, Greg and Steve (deceased). The family lived in Bondi for several years, before moving to Ermington.
Ray began boxing as a 14-year old at Parramatta PCYC, winning the Golden Gloves as a 16-year old. He turned professional at 18 and boxing would remain an integral part of his life.
He married childhood sweetheart Vicki and the couple had one daughter (Toni), followed by two grand-children (Ava and Raymond).
Ray was awarded the Order of Australia Medal (OAM) in 2008 'for service to boxing as an administrator, judge and referee, and through contributions to publications'.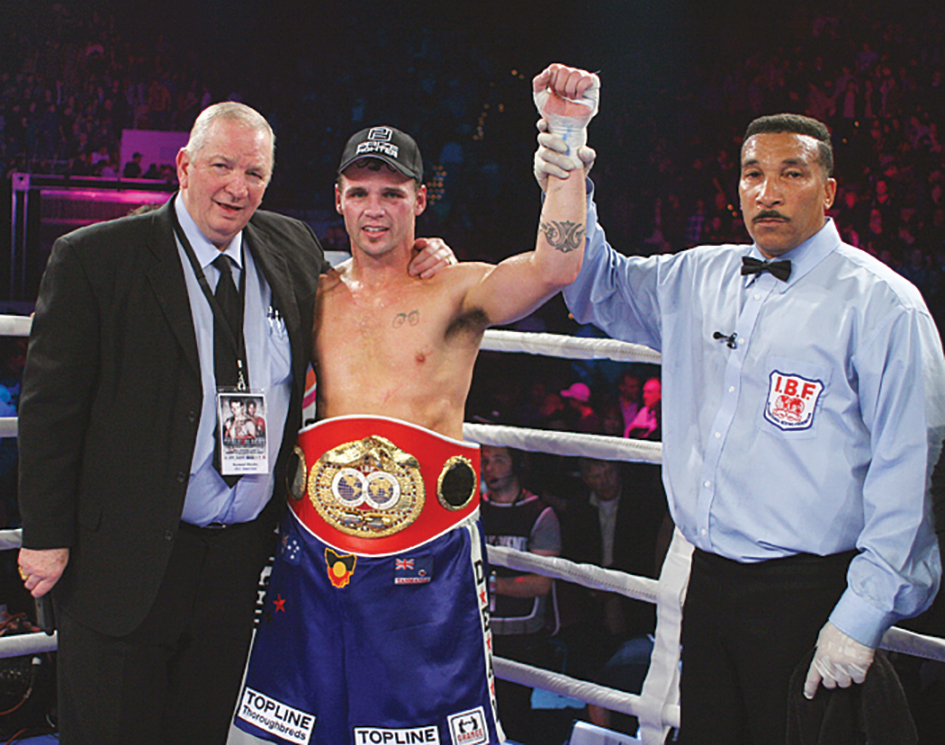 In 2011, he received the Snowy Robbins Trophy, awarded by the NSW Veteran Boxers.
As a fight promoter, he drew the largest-ever crowd to St Marys Band Club for a night of boxing, which featured Ross Eadie. Late-arriving fans were turned away due to a full house and the punters drank the club dry of beer on the night.
Personal friend, long-term business partner and journalist Grantlee Kieza AOM wrote of Ray's passing and the impact of the great man in his own life.
"I'm 61 years old now but not too proud to admit that I cried like a baby after the sudden death of my great pal Ray Wheatley. I must have written a million words about boxing over the years, but none have been harder to write than these ones, penned with shaking hands and a broken heart.
"Ray was the greatest friend that Australian boxing ever had, giving opportunities to countless Aussie fighters through his position as an IBF executive, and for more than three decades as an international journalist, pushing the cause of Australian boxing through 'Fightnews'.
"Just about everything I learnt about the fight game I learnt from Ray and Johnny Lewis, the two great mentors of my life. Whenever Ray would call me, his optimism and great cheer would brighten my day like a sudden burst of sunshine. I never knew Ray to be anything but uplifting and inspiring.
"Whether we were having lunch with Max Schmeling, hunting down George Foreman for an interview or chatting to Vernon Forrest after he'd just bamboozled Shane Mosley, Ray made everyone around him feel like they'd won Lotto.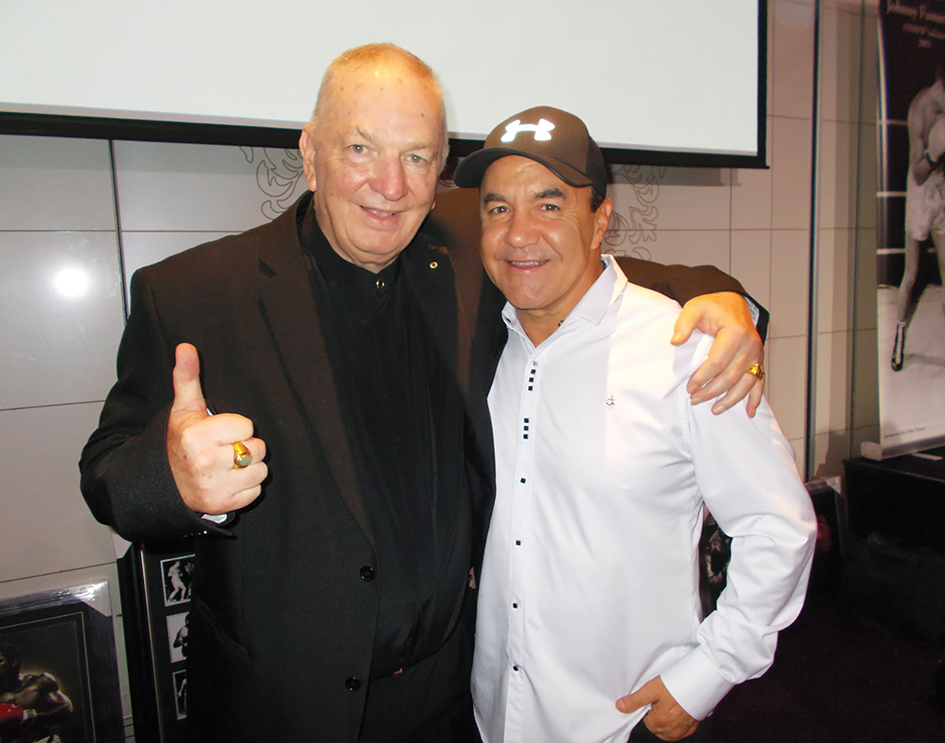 "I first met Ray when I was 19, training sometimes at the gym in the backyard of his houses at St Marys and then Leonay, before delighting in the dinners of his wonderful wife Vicki that always followed the gym sessions.
"Ray and I were the best of mates for more than 40 years, and business partners for more than 30, running boxing magazines together and touring the world, covering fights alongside each other at places as far flung as Madison Square Garden to the Westfalenhalle in Dortmund and American Airlines Arena in Miami.
"As his friends John McDougall and Lovemore Ndou wrote following Ray's passing, Ray was a giant among men, not only in stature but in his character. He was a tough man, who once decked Tony Mundine in their fight at Manly, and whilst he wouldn't tolerate mugs, at heart he was a gentle giant, the most generous, kindly, respectful, decent bloke you could possibly meet.
"He adored his family and worked tirelessly to help the sport he loved, almost as much as them. "In his time, he (Ray) was a fighter, trainer, manager, promoter, commentator, journalist and senior international executive of the sport.
"It was because of Ray working secretly without my knowledge that I received both the OAM and a place beside him in the Australian Boxing Hall of Fame. I could never repay Ray's kindness to me but I will honour his memory at every opportunity.
"Everyone who knew Ray knows what a profound loss he is, not just to the fight game, but as Emaid Dib said, to humanity, he (Ray) was one of the greatest men I ever met, and the world is a poorer place for his passing."
'Fightnews' also wrote a piece on Ray, stating 'We are shocked and saddened to announce the passing of former heavyweight boxer and long time Fightnews.com® International Editor Ray Wheatley at the age of 74.
"Ray passed away this morning (20th June) in a Sydney hospital following an operation. Ray was a luminary on the Australian boxing scene for many years. After his boxing career ended, he became a boxing official, an IBF executive, published World of Boxing and was inducted into the Australian Boxing Hall of Fame'.
"Ray was part of Fightnews.com®'s original crew," said Fightnews.com® Editor-in-Chief Karl Freitag. "He covered Aussie boxing for us for nearly 24 years. He loved boxing, was a great reporter, and a great man. He will be missed by all in boxing. Thank you for everything Ray. Rest in peace, dear friend."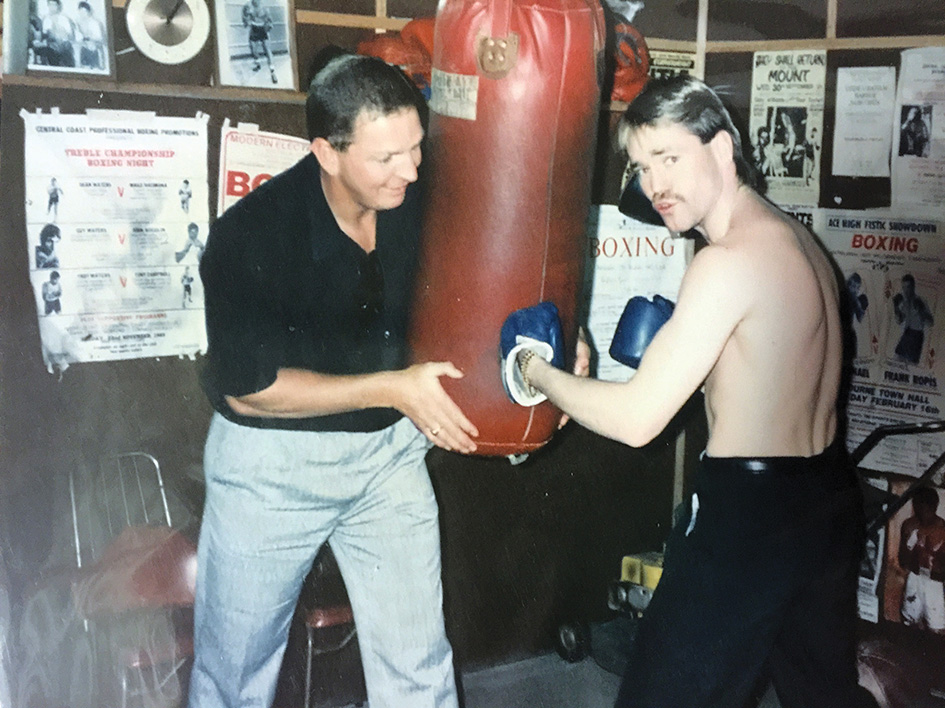 Ray Wheatley was the first boxer from Australia to win a world title, becoming WBA welterweight champion in 1966.
• He is the only boxer in history to have won world titles in three different weight divisions.
• He was a member of the Australian team at the 1964 Tokyo Olympics, and was awarded a silver medal in the middleweight division.
• He is the only boxer to have won the prestigious A.B.C. Award,on three occasions (1966, 1967 and 1968), which is awarded to Australia's most outstanding boxer of the year.
• He founded the Ray Wheatley Boxing Academy in Sydney, Australia, which provides mentorship and training to aspiring boxers.
• He was inducted into the International Boxing Hall of Fame in 1995.
Sources: Wikapedia, FIGHTNEWS and Grantlee Kieza.