Mark down round 26 of this season's NRL as "Carnage Round!" 
I can't remember a more destructive round of rugby league, seeing up to a dozen of the game's elite all coming down with worrying injuries so near to semi final action.
While Bronco star duo Adam Reynolds and Pat Carrigan suffered injuries just prior to this past weekend, it still puts them in the unwanted casualty ward with a massive game this Thursday looming against the "Pappy's Back" Melbourne Storm. Along with the Panthers, they are vying for minor premiership honours.
Speaking of the Panthers. Going down to the Eels last Thursday certainly wasn't a dash to the panic station, but watching star playmaker Jerome Luai succumb to an ugly shoulder injury most definitely was! On first view it didn't look good, but scans have since revealed it may not be season ending and 'Romy' could be back for the second week of finals. Fingers (and eyes) crossed.
The Melbourne Storm also felt the wrath of the injury stick this round with not one, but possibly two representative stars injuring a shoulder and knee respectively. Playmaker Jahrome Hughes and superstar hooker Harry Grant being the two players in question. Jahrome an MCL injury to his knee and Harry a shoulder. Both unlikely to play the Broncos tonight (Thursday) and in some doubt for the first finals game.
And for the team creating national headlines in their hometown of New Zealand, the Warriors suffered an agonising injury to one of their season's best. Five eighth Luke Metcalf went off with 15 on the clock clutching his hamstring. Metcalf has been one of the most improved players in the NRL this season and his loss will be felt by the competition's feel good story.
Over at Bondi they also have a tad of drama leading into Friday night's must-win if they want some finals action against fierce adversaries, the South Sydney Rabbitohs. JWH is out (suspended) and Joey Manu also has a hamstring concern that has him only 50/50 to play.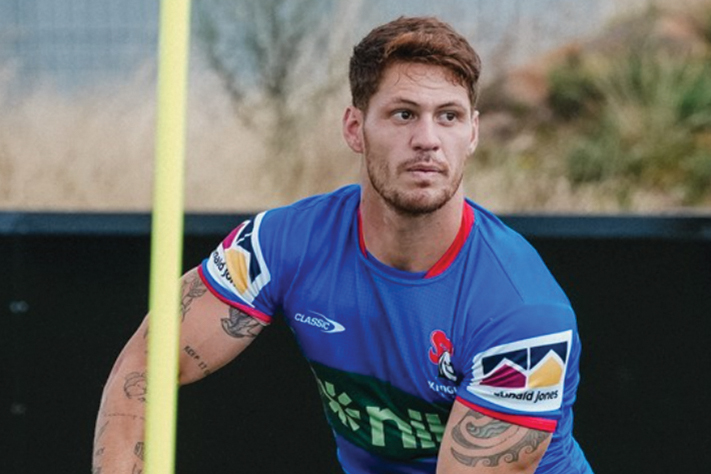 There is never a dull moment.
Of those teams hoping to be contesting finals footy this year the Sharks, Raiders, and Knights all had major injury scares as well. In the nation's capital star trio Josh Papali'i (concussion) halfback Jamal Fogarty (eye socket injury) enforcer Corey Horsborough (suspended) with the two former being long odds to take on the Sharks this Sunday, again a must win for both teams. Their opponents the Sharks have reigning Dally M medallist Nicho Hynes nursing a quad/hip flexor complaint, but by all accounts will play on Sunday.
But perhaps the biggest scare of the weekend came in Newcastle on Sunday. The hottest team in the competition the Newcastle Knights, who have won 8 straight, looked to have lost superstar fullback Kayln Ponga to an AC injury to his shoulder! 30,000 Novacastrians all held their collective breath as Ponga went down late in the game in their big win over the Sharks as Jesse Ramien hit the electric Ponga. Scans have since indicated that he will only miss one week. "PHEW!" say all of Newcastle. If they want to go anywhere near competition greatness this season they will need Kayln Ponga fullstop.
With four massive games this round of footy, the last round before semi final footy, SO MUCH hinges on the health and fitness of some of our game's out-and-out superstars. Will they or won't they be ready to play in the most important month of the year, September? Whatever may happen you just know that this year's finals series is going to be EPIC!! Bring it on!
See you at the game.
Don't forget, if you're looking for a new car contact my great mate at Sinclair Hyundai, Toby Hughes.
MG (random Westie) OAM